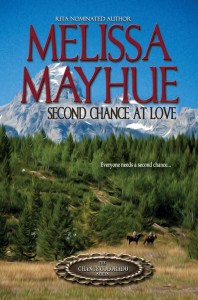 Liz Levesque has moved to Chance, Colorado, seeking to build a new life for herself and her toddler son. She wants only to open her art gallery and to provide for her son the secure and loving childhood she never had. She's not looking for love, and certainly not in the arms of a younger man.
Ryan O'Connor has returned home to his beloved, unspoiled Colorado mountains to begin building the future he always wanted. First item on his timetable is putting his new construction company on solid footing. In spite of a failed relationship in his recent past, he hasn't given up on his dream of a loving wife and family waiting for him when he comes home each night, but he's sees it as years down the road. He certainly never expected his first big client would have him reassessing everything he ever planned for his future.
When an energy company with ties to Liz's past sets its sights on drilling in Chance, Liz and Ryan must face the challenge of a growing threat to what each of them holds most dear. Will they be torn apart by the decisions they make or will they be able to hold on to their second chance at love?
ANTICIPATED RELEASE: Early 2017